EXPLORE OUR WINDOW STYLES
Eden Windows offer Kent & South East London homeowners the most varied range of replacement windows available on the market. You will be taken aback by how a change of replacement windows can make a huge difference to your home. All double glazed windows in our range offer better energy efficiency, improved aesthetics, quality insulation and enhanced security. Your commitment to new windows will be repaid as each replacement window design has an expected lifespan of at least 20 years.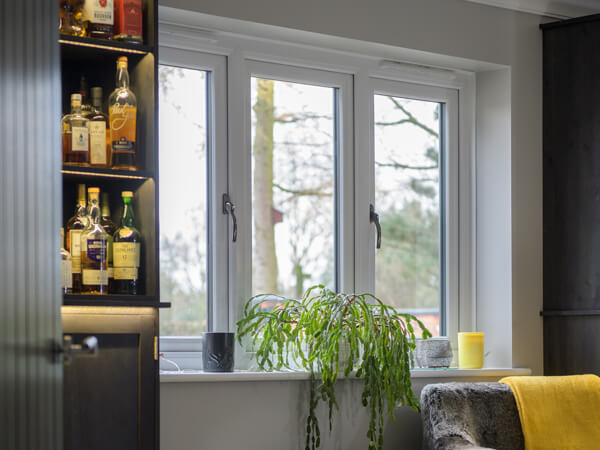 CASEMENT WINDOWS
Add warmth, durability and security with our Extreme Casement Windows. For a window that has stood the test of time, look no further.
EXPLORE RANGE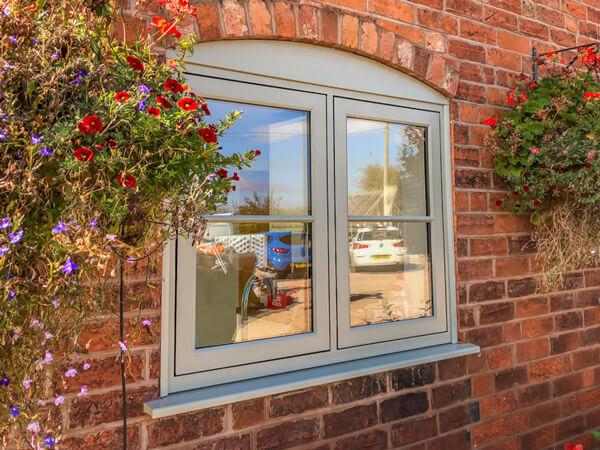 FLUSH WINDOWS
If you're looking for something minimalistic, our flush windows are incredibly sleek. They tick every box for performance too.
EXPLORE RANGE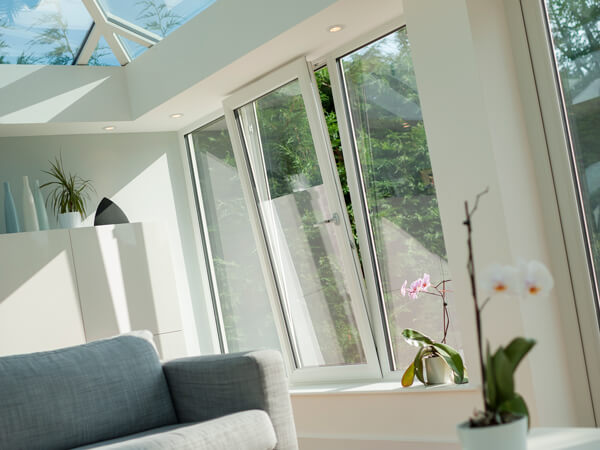 TILT & TURN WINDOWS
Nothing matches a tilt & turn window for versatility. It can be tilted open on its bottom or side hinge. A tilt & turn window is undoubtedly one of the most inventive window designs on the market.
EXPLORE RANGE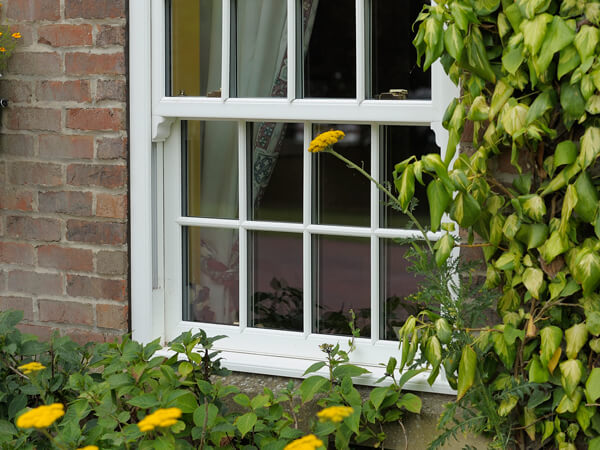 SASH WINDOWS
Sash windows have been a feature of British housing for centuries. At Eden Windows we have improved and updated the design. Not only do our replacement sliding sash windows slide up and down but both inwardly tilt for ease of cleaning and ventilation.
EXPLORE RANGE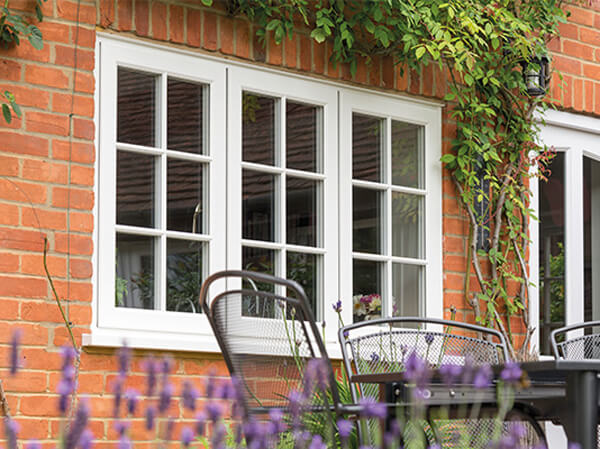 EVOLUTION WINDOWS
Evolution windows are a great, low-maintenance alternative to timber windows. They combine the beautiful look of timber with many of the benefits of modern double glazing.
EXPLORE RANGE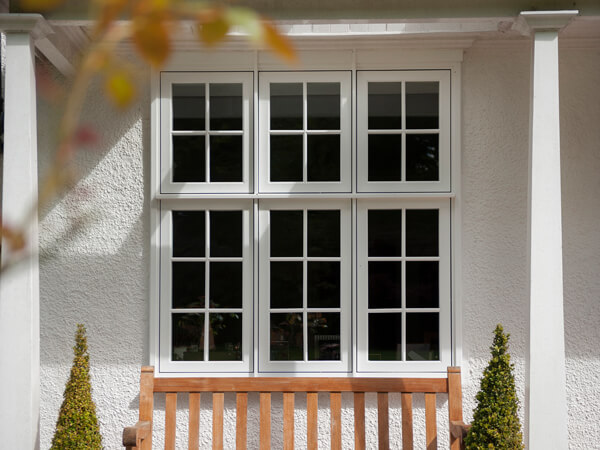 RESIDENCE WINDOWS
Whether you own a modern, period, conservation, listed or heritage home, The Residence Windoow Collection is a suite of distinctive and luxurious windows to suit any property type in Kent.
EXPLORE RANGE
REQUEST YOUR FREE QUOTE
Simply fill in your details for your free, no obligation quotation, and click "Get Quote"
NEED MORE INSPIRATION? REQUEST A BROCHURE
Simply select the brochure(s) you would like to browse, fill in your details, and then click 'Download'.
Step 1 - Please select the brochure(s) you would like:
FINANCING YOUR PURCHASE
Eden, believes that you shouldn't have to pinch your pockets to be able to purchase our products. You can pay in affordable monthly instalments to better suit your needs and budget.
FIND OUT MORE
FINANCING YOUR PURCHASE
Eden, believes that you shouldn't have to pinch your pockets to be able to purchase our products. You can pay in affordable monthly instalments to better suit your needs and budget.
FIND OUT MORE
DISCOVER MORE ABOUT OUR REPLACEMENT WINDOWS
Replacing your windows can be exciting and also daunting. With so much choice and options available on the market we completely understand feeling overwhelmed and having questions. We've answered some of the most common questions about our range of double glazing below. If you have other questions please don't hesitate to contact our team who will be happy to help.
What is the best replacement window style for my home?
The best window type for your home depends on various factors, including your property style and material preferences.
If you live in a period cottage or a traditional-style home, it's crucial to maintain the character of the property. Authentic options like Sliding Sash and Georgian windows are ideal choices. These windows feature classic design elements that align with the historical charm of such homes. Georgian windows, with their clean lines, are particularly suitable for retaining that traditional look.
For modern or post-millennium homes, consider upgrading to Eclipse Aluminium windows. These windows have slimline frames that provide an uninterrupted view and allow more natural light into your home. The wide range of powder-coated finishes allows you to match them to your contemporary style.
If your home falls between modern and traditional, you have more flexibility. Choose windows that not only appeal to your aesthetic preferences but also address specific needs. Bay and Bow windows are excellent for creating a light-filled, spacious ambiance. Alternatively, low-maintenance Casement windows are a classic option.
Choosing between UPVC and aluminium for your windows depends on your specific needs and preferences. If you prioritise cost-effectiveness and a traditional aesthetic, UPVC windows may be the better choice. On the other hand, if you prefer a sleek, modern look with larger glass areas and are willing to invest a bit more, aluminium windows could be the ideal fit for your home.
Remember that the age and style of your home shouldn't limit your choices. Explore the varied collection of windows available online and in Eden's showrooms.
For more information on window styles for your property style view our window guide.
How energy efficient are windows available from Eden Windows?
Eden Windows is the preferred supplier of energy efficient A+ rated double glazed windows across Kent and South East London.
Eden Windows offers highly energy-efficient A+ rated double glazed and triple glazed windows that can significantly contribute to reducing your energy costs. In recent years, the cost of energy has been on the rise, and having draughty windows can be particularly detrimental. Draughty windows allow hot air to escape, which is counterproductive when you're trying to retain the warmth generated by your central heating system.
Upgrading to energy-efficient double or triple glazing from Eden Windows can effectively address this issue and help you keep your energy expenses in check. When you see the tangible savings they can provide, investing in new windows becomes a practical and sensible choice for improving energy efficiency in your home.
Should I choose double or triple glazing?
The choice between double and triple glazing is a significant one.
The decision between choosing double or triple glazing largely depends on your specific needs and preferences when it comes to your windows. Each option has its own set of advantages and considerations, and we recommend discussing your requirements with a member of the Eden team for personalised guidance.
In double-glazed windows, you'll find two panes of glass within the unit, while triple-glazed windows feature three panes. Generally, triple-glazed windows excel at retaining internal heat and minimising cold spots compared to their double-glazed counterparts. They can also provide some level of noise reduction, although if acoustics are a primary concern, there may be other specialised solutions to explore.
It's important to note that there is typically a higher cost associated with triple-glazed windows compared to double-glazed ones. To determine the best choice for your home, it's advisable to have a discussion with our experts who can assess your specific needs, budget, and performance expectations. They can provide valuable insights to help you make an informed decision that aligns with your requirements.
Consulting with our team will ensure that you select the most suitable option for your home, taking into account factors such as energy efficiency, sound insulation, and budget considerations.
How secure are replacement windows from Eden Windows?
Our replacement windows are designed with a strong emphasis on security to ensure the safety of our customers.
Our replacement windows are equipped with robust locking mechanisms and high-quality hardware, which significantly enhance security. These features are designed to withstand forced entry attempts, making it difficult for intruders to gain access to your home.
Furthermore, our windows are manufactured using durable materials that are resistant to tampering and damage. Whether you choose UPVC or aluminium, you can trust that they will provide a high level of security.
In addition to the physical attributes, our replacement windows can be customised with advanced security options such as toughened glass, which adds an extra layer of protection against break-ins.
Moreover, our installation process is carried out by skilled professionals who ensure that the windows are fitted securely, leaving no weak points that could compromise your home's security.
Overall, Eden Windows places a strong emphasis on security in our replacement windows, offering our customers a reliable and effective solution to safeguard their homes and loved ones.
Does Eden Window offer a window guarantee?
We believe in offering our customers long-term value.
Eden Windows provides a 10-year guarantee to ensure that your investment in brand new windows delivers long-term value and performance. This guarantee is a testament to our commitment to quality and customer satisfaction.
Within the guarantee, you will find details about our commitment to addressing any manufacturing defects or material failures that may arise during the specified 10-year period. We understand that occasional small remedial adjustments might be necessary to safeguard the windows' durability.
Our confidence in the longevity and functionality of our products stems from the careful selection of durable materials and components, as well as our meticulous manufacturing processes. We take pride in offering windows that remain perfectly functional and fit for their intended purpose for a minimum of 10 years.
We strongly encourage our customers to read the guarantee thoroughly before making a purchase, ensuring they have a clear understanding of the coverage and peace of mind that comes with investing in Eden Windows.
Can I see your window range in person before I buy?
We recommend viewing our window collection before you purchase.
To explore our wide selection of windows up close, we invite you to visit Eden Windows' showroom located in Gillingham in Kent. Our showroom provides you with the opportunity to see our windows firsthand, allowing you to assess their quality, design, and energy efficiency features. It's a valuable experience that can help you make an informed choice when selecting windows for your home.
Additionally, our knowledgeable staff at the showroom will be available to assist you. They can provide detailed information about our window options, answer any questions you may have, and offer guidance in choosing the windows that best suit your specific needs and preferences. Whether you're interested in double glazed, triple glazed, or other energy-efficient window solutions, our experts can provide valuable insights to help you make the right decision.
Visiting our showroom not only ensures that you select the most suitable windows for your home but also gives you the confidence that you're investing in windows that meet your energy efficiency and aesthetic requirements. We look forward to welcoming you to our showroom in Gillingham to explore our window range in person.
Want to speak with an Advisor? Give us a call on 01634 840999
Our friendly team will be pleased to help with any questions you may have.
We're just around the corner, find out more…