HOME OFFICE EXTENSION
For many of us, remote and flexible working is here to stay! Eden can design and install a home office extension that will see your productivity go through the roof, with all the comforts of being at home built in.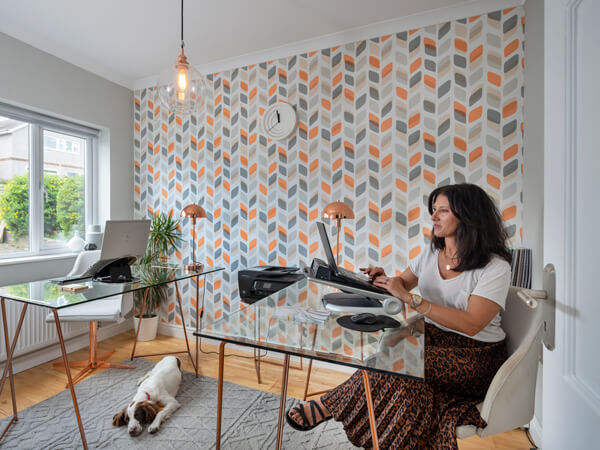 KITCHEN EXTENSION
Imagine a kitchen that is spacious enough for the whole family to cook together and make memories. If you put your trust in Eden, you don't have to imagine. We can extend your home with a kitchen suited to open-plan living, perfect for both cooking and socialising.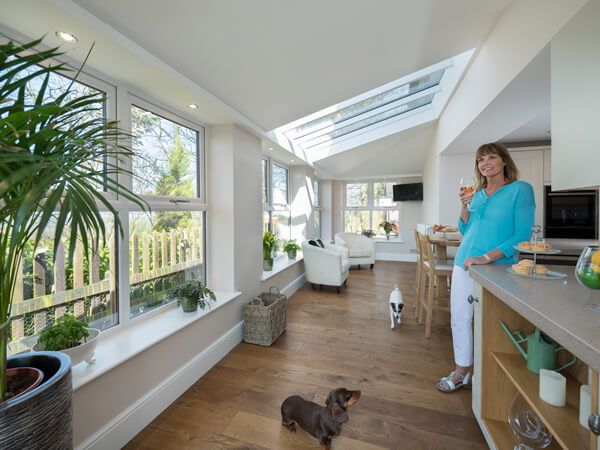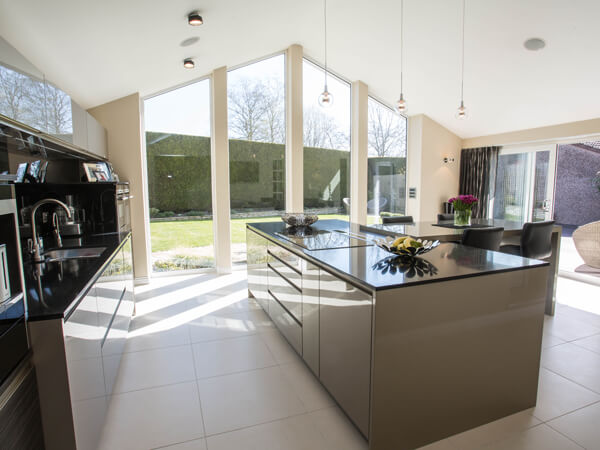 DINING ROOM EXTENSION
Let us create the perfect place for entertaining family and friends with a beautiful, functional dining room extension from Eden. No matter the shape and size of your extension, we'll be there to guide you through the entire process, and ensure your new space is light, warm and energy efficient.
Visit any of our luxury showrooms and we'll mock-up your dream dining room extension using our state-of-the-art 3D software. Get a feel for what your new extension will look like, inside and out, before we begin the build.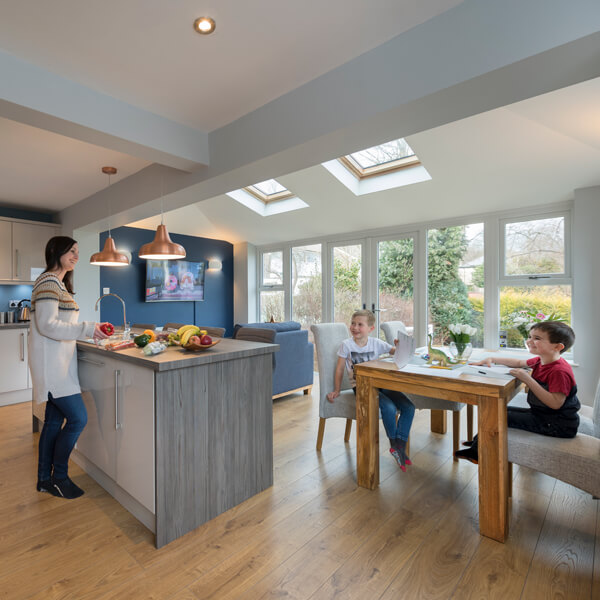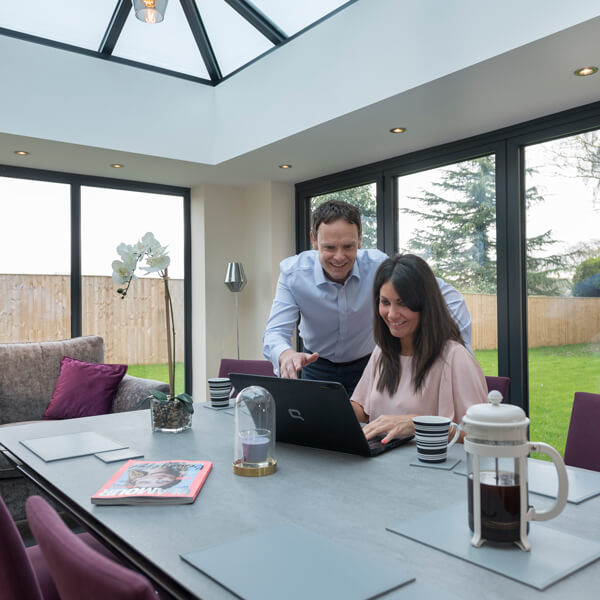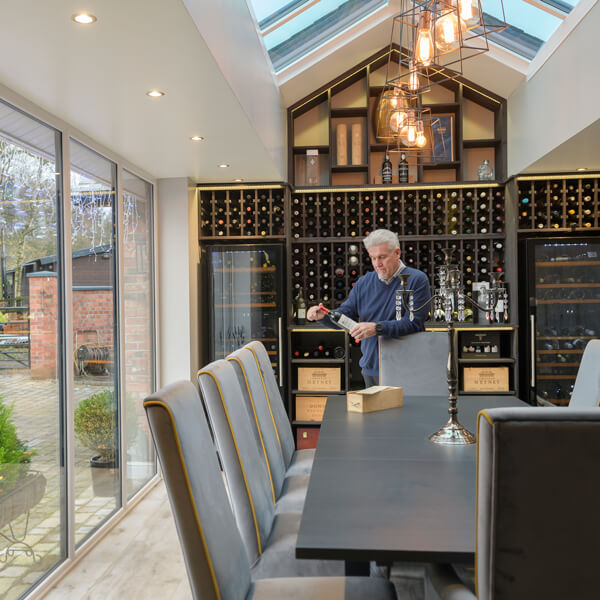 REQUEST YOUR FREE QUOTE
Simply fill in your details for your free, no obligation quotation, and click "Get Quote"
NEED MORE INSPIRATION? REQUEST A BROCHURE
Simply select the brochure(s) you would like to browse, fill in your details, and then click 'Download'.
Step 1 - Please select the brochure(s) you would like:
FINANCING YOUR PURCHASE
Eden, believes that you shouldn't have to pinch your pockets to be able to purchase our products. You can pay in affordable monthly instalments to better suit your needs and budget.
FIND OUT MORE
FINANCING YOUR PURCHASE
Eden, believes that you shouldn't have to pinch your pockets to be able to purchase our products. You can pay in affordable monthly instalments to better suit your needs and budget.
FIND OUT MORE
EXTEND YOUR HOME WITH EDEN WINDOWS
Thinking about extending your Kent or South East London home? We're here to help you create your perfect living space and guide you through all of your options. Learn more about our extensions range online and get your free quote online.
Do you need planning permission for an extension?
Only in certain cases is planning permission needed to extend.
Permitted Development Rights grant you the authority to have an extension built onto your property without having to go through the process of applying to your local planning committee for planning permission.
The rules around extending used to be much stricter, but in an attempt to address housing shortages and the soaring demand for extensions, they were softened by the Government. There are still some exceptions though and that's why it's so crucial that you check whether any planned extension for your home enjoys Permitted Development Rights before it's built.
You can only build an extension to a specified size and if you want to exceed that, drafting a planning application will be necessary. To make life easier for yourself and to avoid the project being put on hold whilst you await a decision on planning approval, agree to an extension that sticks within the limits to be classed as a Permitted Development.
What is the maximum extension you can build without planning permission?
Extensions must stay within six or eight metres to be Permitted Developments.
The size limits for extensions that can lawfully be considered Permitted Developments vary and wholly rest on the type of house you live in.
Detached properties can be extended with an extension or conservatory by as much as eight metres, otherwise you must stick to the maximum of six metres.
Other rules must also be obeyed to keep on the right side of planners, including the requirement not to construct an extension that is taller than the height of the top of your roof and ensuring no more than 50% of the land around the property is covered by additional buildings.
Download a copy of our Helpful Guide to Planning Permission for a more detailed explanation about this important topic.
How much value will an extension add to my home?
Extensions are a value-boosting enhancement for homes.
We wouldn't like to speculate a figure of how much the current value of your home will improve following the installation of one of our extensions as numerous factors will come into play e.g., how big it is, what functionality it serves, and the location of the property.
Housing experts, Nationwide, have done some research into the subject of extensions and found that the resale value of an average three-bedroom house can increase by 23% when it has an extension added to it.
To discover what level of value an extension will bring, we suggest talking to some property specialists for their opinion. Obtain the current valuation of the house from a couple of them and ask for an estimation of what its post-extension valuation will be.
Should I add an extension to my home?
Expanding your existing floor space unlocks new possibilities.
Beginning to feel the squeeze indoors and want more roominess? Forget moving and get improving. Introduce an invaluable new living space with an extension that caters for whatever you need it to.
It will be just the shot in the arm that the house needs and can offer elegant surroundings for peacefully working from home in, dining in, reclining in, or playing in – the choice of how it's used is yours alone.
Extending the house further out into the garden will also be benefitted from the integration of a bi-folding door as you can then create a seamless link between the indoors and outdoors.
Are extensions worth it?
An extension will repay you in so many ways.
For what it will cost and what it will add to your home, an extension justifies itself and is sure to be an integral part of it for years to come. Think of it as a long-term investment, one that will hugely profit you if you ever come to sell your house.
Eden's extensions are all meticulously designed and built, and you can have an input on as much of its look and feel as you want, accessorising and arranging however you see fit. Make it a mirror image of your character with individual touches throughout.
Trust in Eden to professionally manage the project from beginning to end, just like we've been doing for Kent customers for years now.
INSPIRED? GET A FREE QUOTE TODAY!
Simply fill in your details for your free, no obligation quotation, and click "Get Quote"
Want to speak with an Advisor? Give us a call on 01634 840999
Our friendly team will be pleased to help with any questions you may have.