Practical and versatile with stunning classical appearance, they have been the customer's choice for decades. Patio doors make the ideal entry solution in any situation. Easy glide rollers and high-quality manufacture mean they will stand the test of time and continue to add value to your home for as long as you need them. Patio doors provide the ultimate flexible system. With a choice of 2, 3 and 4 pane doors available and the option of added side windows,the design of your doors is only limited by the size of your property.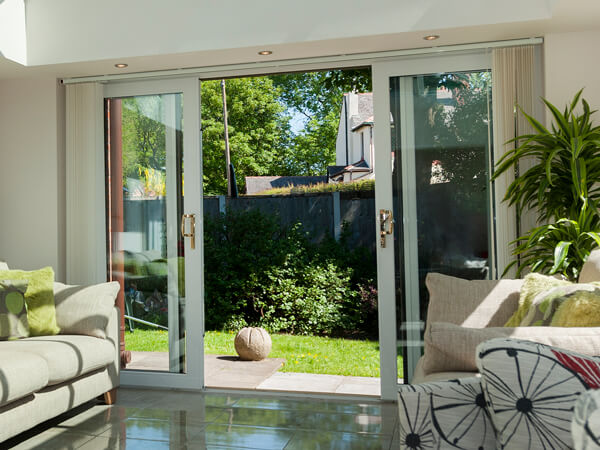 Patio doors ensure that the glass area of your door is maximised, allowing for an unrestricted view of the world outside. Gliding along our patented stainless-steel runners for easy opening, you're free to position furniture without the fear of running out of space.
The choice of size is yours: anything from a refined two-pane design to a seemingly endless wall of glass. We only use only the best glazing in all our patio doors, so you'll be safe in the knowledge that your home is safe and energy efficient.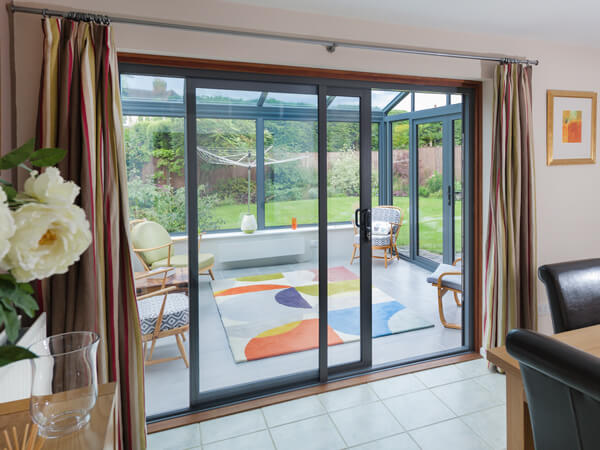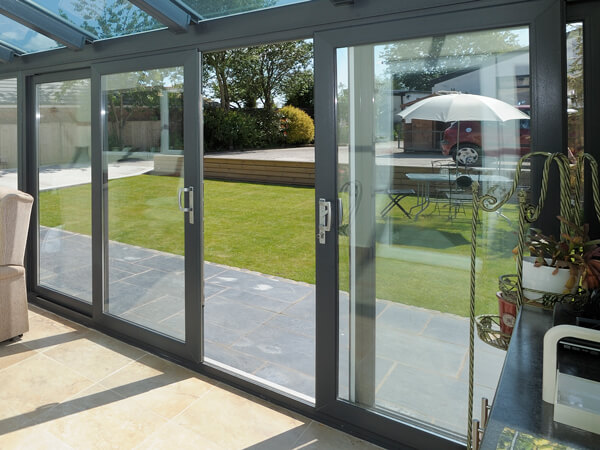 PATIO DOORS ARE PRACTICAL AND VERSATILE
Left closed or in one of many potential openings, Patio Doors will liven up your home from an external and internal perspective purely due to their extraordinary good looks. Very few door solutions are as good at amalgamating home and garden which you will be particularly thankful for during the warmer months of the year when exchanging environments becomes the natural habit.
You can only have a deep-held admiration for Extreme UPVC...
Our Exteme UPVC Patio Doors stand out for several reasons, mainly their reliability and how affordable it is for our customers. Extreme UPVC also has weather-resistant qualities and promises not to let you down when it comes to insulation. What you spend on them will be a drop in the ocean compared to how much pleasure you get out of them.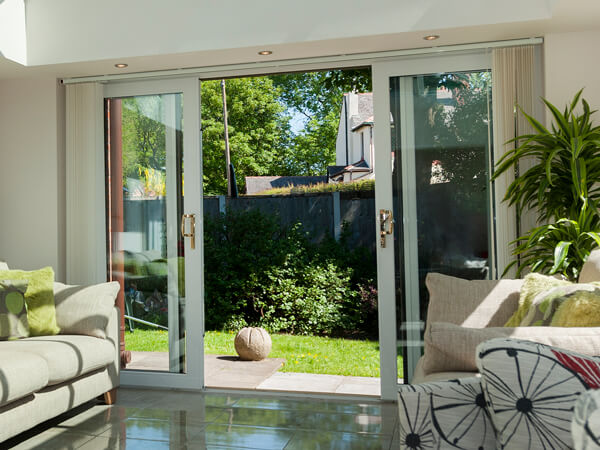 Aluminium patio doors are notoriously slender and sleek...
If you were asked to summarise Aluminium you would likely use words such as 'durable', 'tough' and 'flexible' for starters. Expanding on that last word, Aluminium is hugely flexible and can be moulded with ease, which explains why an aluminium patio door has an incredibly slim profile compared to a traditional patio door.
The slenderness of the framework in the design allows the glazed sections to be fully maximised. Something else that will capture your attention is the intricate contour on the external side of the frame, making you believe it is a wooden profile.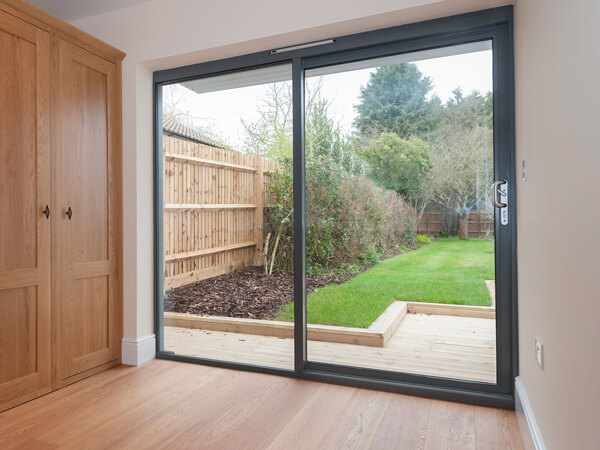 Timber offers all the benefits of modern-day engineering...
Eden's timber patio doors combine exceptional styling and traditional timber features with modern engineering and security to provide the best timber doors on the market today. Our patio doors are made from multi-layered engineered timber sections that are resistant to warping and twisting, keeping your patio door functioning beautifully all year round.
All timber patio doors are made to measure specifically to your requirements and come in a huge number of customisable traditional and contemporary styles to suit any Kent or South East London home.
Will a textured woodgrain or smooth surface finish do the trick?
If you compare the number of available colours for Extreme UPVC French doors to how many options there were a few years ago, it's incredible to see how many finishes there on the market nowadays. The clever colouring techniques we use enable us to create coloured frames in just about any shade or texture. Our standard colour range includes; White, Whitegrain, Cream and Chartwell Green, with alternatives to these ranging from Black to Irish Oak.
Powder-coated finishes offer that bit more than basic aluminium colours...
We don't mind investing lots of time and energy into our finishes. To develop all our Eclipse Aluminium colours, we employ an 11-stage process and then carefully powder-coat the finish onto the aluminium frames for our stunning French doors. Put next to a set of aluminium French doors with a bog-standard finish, they outshine them. Our retailers also have the skill and technology to create three aluminium woodgrains (available in Walnut, Oak and Rosewood).
Factory painted prior to assembly, providing complete protection from moisture absorption to ensure long life.
Eden offer a great range of 30 colour options for including limestone, sage green, habour blue, through to granite, light oak and black and much more, creating the ultimate style statement for your timber patio doors. In addition to our popular range, we can create or match any RAL colour of your choosing to perfectly enhance your Kent or East London home.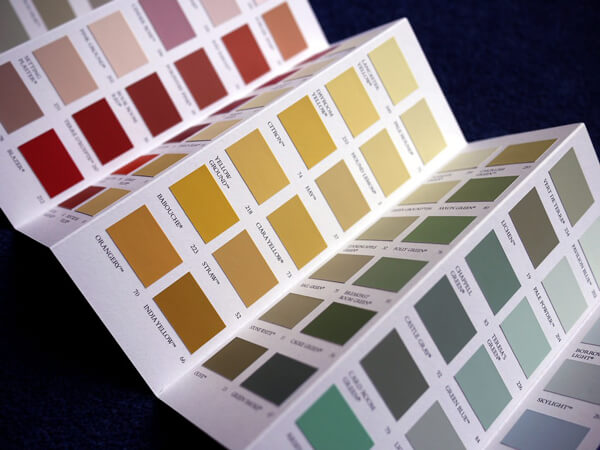 Made by master craftspeople…
Whether you're the type of person who honours tradition or you're a progressive-thinker, Eden Windows has some gorgeously crafted handles for our patio doors that you will be dying to get your hands on. With an exquisite styling, each handle in the range comes has its own secure locking system, there to keep the doors well-protected.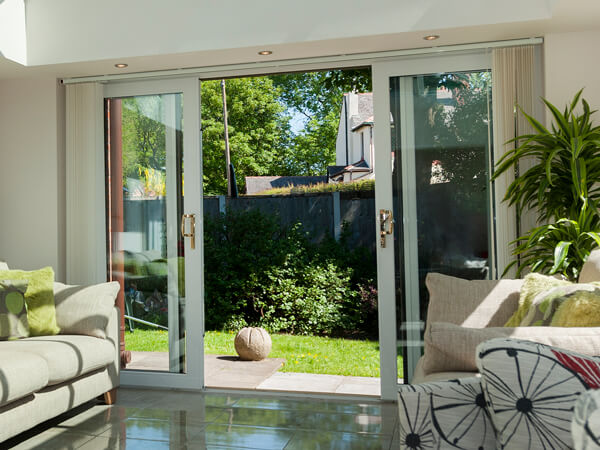 REQUEST YOUR FREE DOOR QUOTE
Simply fill in your details for your free, no obligation quotation, and click "Get Quote"
NEED MORE INSPIRATION? REQUEST A BROCHURE
Simply select the brochure(s) you would like to browse, fill in your details, and then click 'Download'.
Step 1 - Please select the brochure(s) you would like:
FINANCING YOUR PURCHASE
Eden, believes that you shouldn't have to pinch your pockets to be able to purchase our products. You can pay in affordable monthly instalments to better suit your needs and budget.
FIND OUT MORE
FINANCING YOUR PURCHASE
Eden, believes that you shouldn't have to pinch your pockets to be able to purchase our products. You can pay in affordable monthly instalments to better suit your needs and budget.
FIND OUT MORE
Want to speak with an Advisor? Give us a call on 01634 840999
Our friendly team will be pleased to help with any questions you may have.