At Eden, we're a local business with our roots firmly in Kent
Based in Gillingham, we've been helping people across South London and improve their homes for years. Our service is tailored to you and all our work is guaranteed. We'd love to work with you and bring your dream to life.
Exclusive Product Ranges
Eden's reputation has enabled us to secure an exclusive range of market-leading home improvement products. Our product collections of windows, doors and living spaces are only sold by us – you simply won't find a like-for-like comparison when it comes to quality anywhere else.
We work closely with one of the UK's leading manufacturers to the most advanced and energy efficient items so you can be certain that with Eden, you're receiving the very best.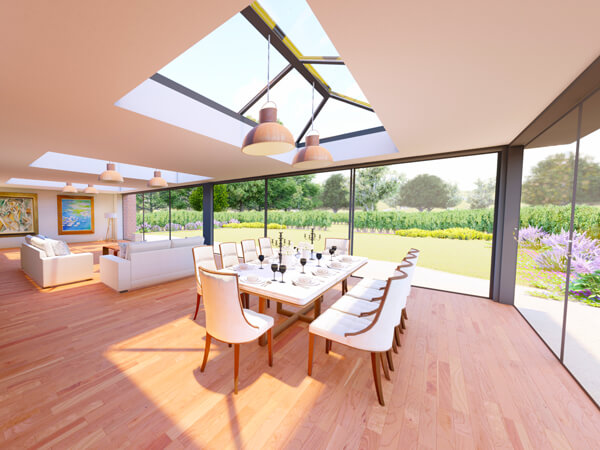 Eden's 20-Year Guarantee
Let's face it, windows, doors, conservatories and orangeries are not your everyday purchase. For most of us, they represent a considerable financial commitment. That's why we offer a 20-year guarantee. At double the industry standard, we'll protect you and your home for years to come and provide you will complete value for money.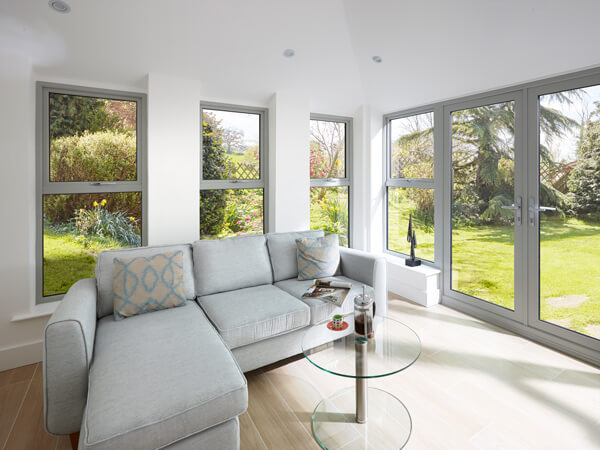 Ask Us Anything
We're happy to talk about everything to do with your project and our business, from the teams of experts who'll help deliver your installations through to the products we supply. Deciding to renovate or improve your home is a big decision and we respect that. We'll be there with you along the way.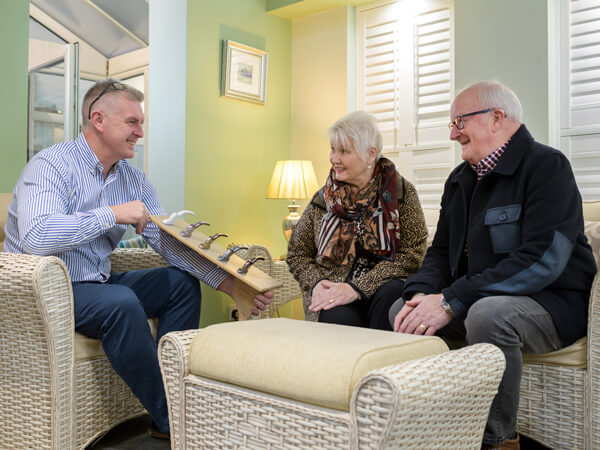 Certification & Endorsements
We're proud to be accredited Atlas and Ultraframe Installers, as well as holding a longstanding Certass membership. Our Certass membership means we are regularly checked by government-approved sources to ensure that we are carrying out all work with the current building regulations and to an extremely high standard.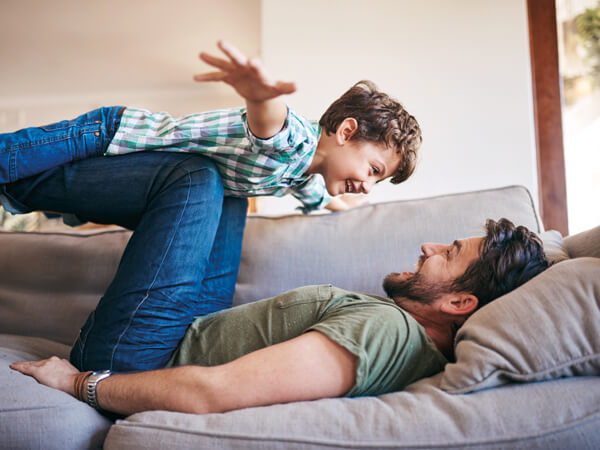 PREMIUM BRANDS
We supply a range of products from some of the leading brands in the UK.
Conservatory Outlet - A Quality Network
Conservatory Outlet is an established UK wide network of home improvement companies, specialising in the installation of superior quality double glazing windows, replacement doors, conservatories and bespoke orangeries.
As ambassadors of the Conservatory Outlet brand – Eden has demonstrated an unrivalled commitment to quality, innovation and customer satisfaction. In return Conservatory Outlet provides Eden with the most revolutionary and sought after home improvement products currently available throughout Kent, which are produced to the highest industry standards.
Throughout the UK, the Conservatory Outlet logo is a trusted hallmark which guarantees your total satisfaction and peace of mind when you choose us for your home improvement.
Ultra Conservatory Installer Scheme
The Ultraframe Ultra Installer Scheme was introduced to give homeowners complete peace of mind and to ensure that from planning to completion both the conservatory and conservatory installation are perfect.
As a member of an elite group of quality home improvement companies, Eden are well known to Ultraframe and have also been independently assessed and approved by the British Board of Agrément (BBA), the UK's major approval body for new constructors, products and installers. By choosing an Ultraframe Ultra Installer to fit your conservatory or home extension, you can have peace of mind that it will be built by a reputable and independently accredited installation company, using the market leading roofing systems – ensuring that your investment will give you many years of pleasure to enjoy with your family.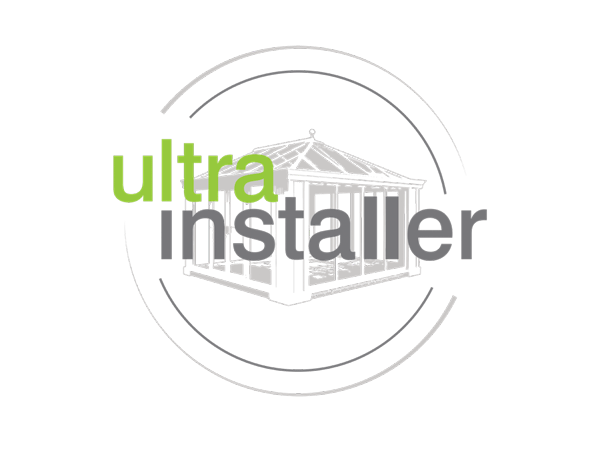 Atlas Approved Installer
The Atlas Approved Installer Network is a new and exclusive network aimed to bring the best of the industry together to promote their experience and skills – showcasing their high quality standards to homeowners.
To ensure the exclusive Atlas Approved Installer Network has only the best Atlas Installers, application is by invitation only. As a member of the Atlas Approved Installer Network, Eden have demonstrated the very high standard of workmanship to customers with a proven commitment to quality. By using an Atlas Approved Installer – homeowners have peace of mind, knowing that their roof is being installed by a trusted and reputable company.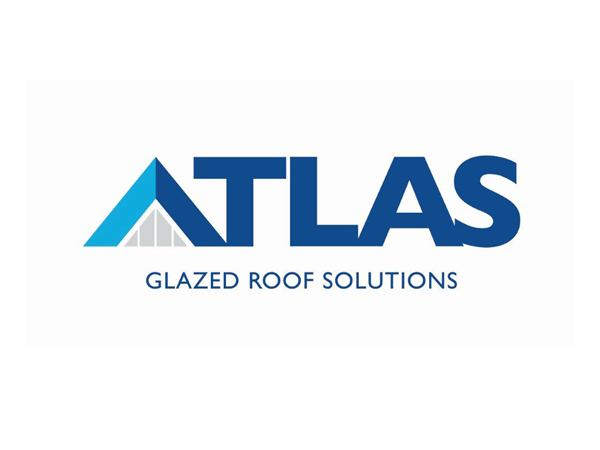 Eden is a Premium Installer of Origin Bi-Fold Doors throughout Kent...
Premium installers of Origin are registered with industry bodies such as CERTASS, meaning they will be able to offer you a guarantee on the installation and ensure the installation meets building regulations.
By using our highly trained trade partners, you will be covered by Origin's 20 year guarantee as well as the partner's installation guarantee. Origin only offer a 1 year guarantee to customers that choose to install Origin products themselves.
The Origin Bi-Fold Door supplied and installed by Eden is designed and manufactured in Great Britain. The Origin Bi-Fold Door is a beautifully crafted and expertly finished door system made from premium grade aluminium.
Timber Windows have developed an incredibly innovative range of timber windows & doors...
Timber Windows started in 2004 and has been on a journey that has turned the timber window & door industry on its head. Through combining Scandinavian techniques with German engineering, Timber Windows introduced the very highest quality products manufactured in engineered timber, a material never seen before in the UK.
Attention to detail is a hallmark Timber Windows are proud of. Timber Windows collection has been carefully and sensitively tailored to complement the British home (whether you live in a period villa, a barn conversion or a more modern property in need of contemporary flair). Timber Windows products will not twist, rot or warp and require very little maintenance. High levels of insulation and security ensure there is no need to sacrifice beauty for comfort.
EDEN PRODUCTS AT A GLANCE
The perfect snapshot of our products, our portfolio showcases all the amazing products and choices we have to offer. But for the full Eden experience, we'd love to see you at our Gillingham showroom – nothing quite compares to see our range of windows, doors and conservatories in real life!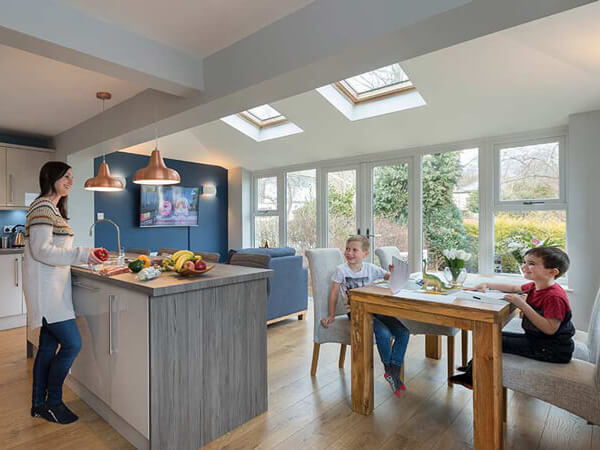 LIVING SPACES & EXTENSION
Our living spaces can be tailored to your exact dimension and design preferences. Create your brand-new space with Eden.
VIEW LIVING SPACES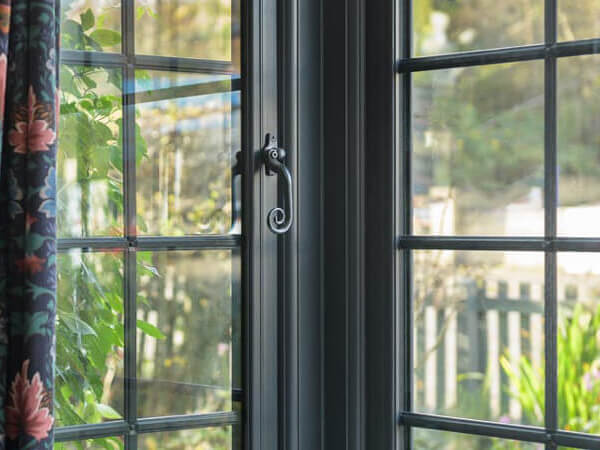 WINDOWS
Carefully selected, our collection of windows cater for any and every property in the southeast, all while offering best-in-class performance.
VIEW WINDOWS
DOORS
Make an entrance with an Eden door. No matter how you want your entrance to look and feel, our range of doors will always make a great first impression.
VIEW DOORS
WANT TO GET IN TOUCH?
Simply complete the form below and one of our customer advisors will get in touch to discuss your enquiry.
Want to speak with an Advisor? Give us a call on 01634 840999
Our friendly team will be pleased to help with any questions you may have.