Mr & Mrs Cartwrights
GLASS ROOF CONSERVATORY WITH BI-FOLDING DOORS
An inviting space for dining and hosting guests over.
The Cartwrights wanted a separate dining room now the kids were getting older. The goal was to bring the outside in.
As they had lived in the property for 8 years, the Cartwrights already had a good sized kitchen, but they now wanted a dining space full of natural light to connect their home and garden. They imagined a living space with a high proportion of glass, so they could enjoy the calming external views surrounding them.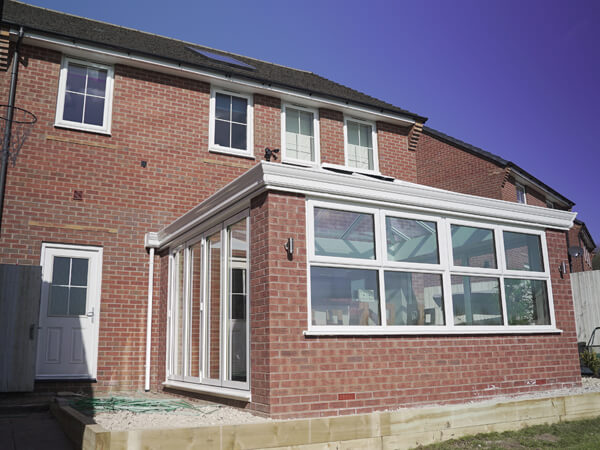 With this in mind, Mr & Mrs Cartwright decided to take a trip to our showroom. They were extremely pleased with the scope of living spaces available to them. After running through their possibilities with our helpful team, they found something in similar dimensions to what they were looking for.
The Cartwrights were impressed with how the advisors placed importance on every single detail and therefore they felt confident our meticulousness would ensure everything was completed to the highest standards. After listening to our experienced advisors, they settled on details that they didn't even know were possible prior to speaking to us giving them a conservatory with bi-fold doors they'll love for years to come.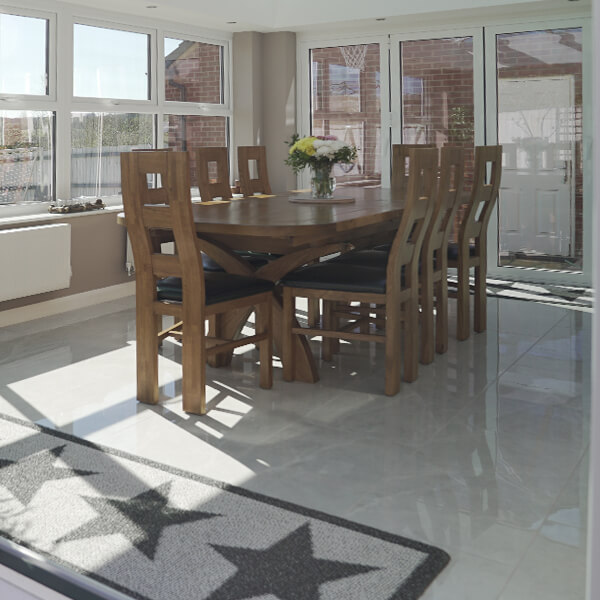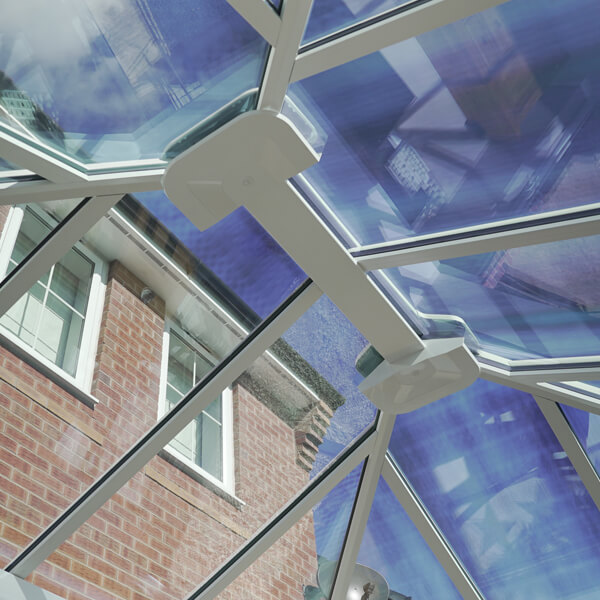 "We lead busy lives and so we wanted to choose a company who could deal with the whole project from the beginning to the end. We felt extremely confident that they had the tools and expertise to carry out our vision."
Delighted with the final look, the family are also surprised at just how well the room remains at a pleasant temperature and therefore they have no reservations about the living space feeling too cold in the winter. The addition of bi-folding doors seamlessly extends the space into the garden providing a lovely view of the outdoors, perfect for enjoying a brew together on a Sunday morning.
View More Case Studies
INSPIRED? GET A FREE QUOTE TODAY!
Simply fill in your details for your free, no obligation quotation, and click "Get Quote"
Want to speak with an Advisor? Give us a call on 01634 840999
Our friendly team will be pleased to help with any questions you may have.