Marcin & Magda's
Grey Extreme Windows & Solid Core Door
When you see the look of Marcin & Magda's door and windows, it's no surprise why grey continues to be a popular finish.
Their windows felt outdated in terms of both looks and performance, so the couple decided to take action and invest in a welcome upgrade.
To figure out what she liked, Magda would explore the streets around her house to get inspiration for their new upgrade. The colour that really stood out was grey, so she settled on looking for grey windows and a matching door. Eventually, Magda saw the perfect door – grey door with aluminium panels framing the glass panes and a chrome bar handle. Fortunately for Magda's vision, we stocked an almost exact copy in our Extreme Solid Core Door collection.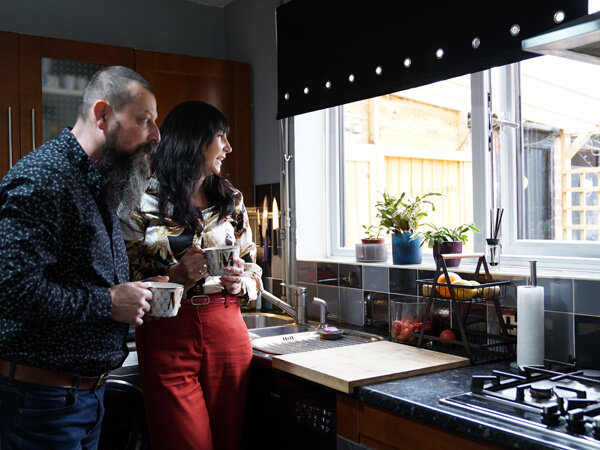 When the couple spoke to our experienced advisors, they loved our relaxed sales approach, which was a stark contrast to the hard sales they had previously experienced. Before talking to our designers, they didn't realise they could have one colour for the inside of the door and another for the outside. They chose to stick with Magda's favourite grey finish for the external door and a classic white finish for the internal.
Something they didn't expect was just how much external, street noise their new windows and front door would block out. As they live near a busy road, the modern windows and door have made their home feel much more peaceful and relaxing. The investment has made their home quieter, warmer and more in keeping with their personality and style.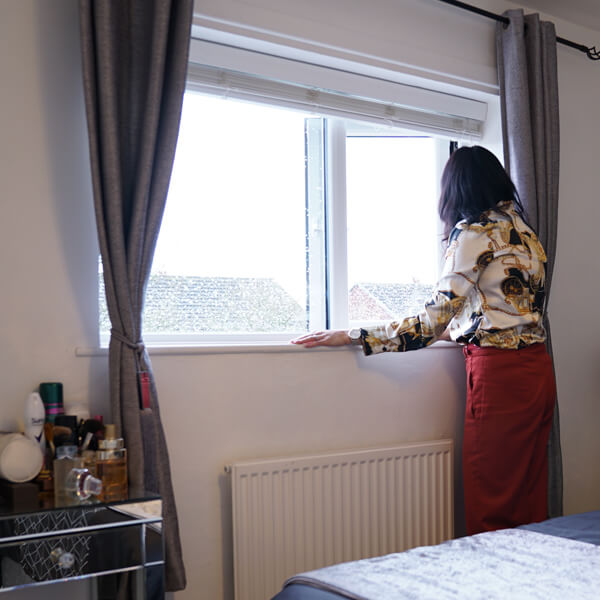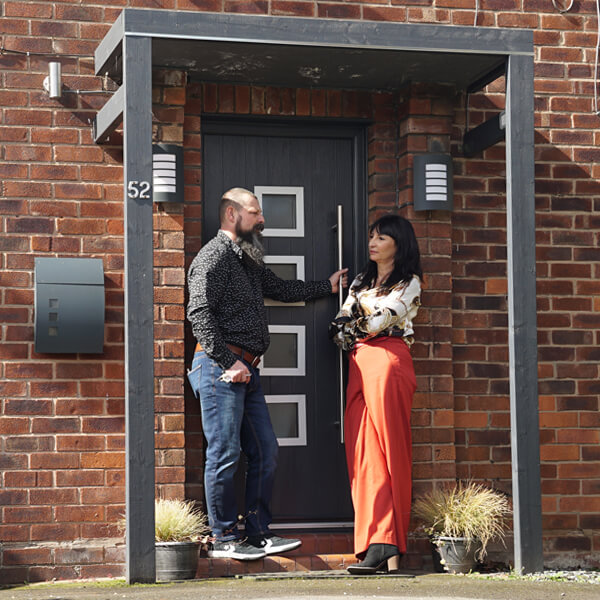 "Our new door and windows have transformed our home. It's no longer a house we live in, but a home perfect for us and our life together."
Describing our service as faultless, Marcin and Magda had nothing but praise for us when it came to the fast and efficient fitting. The couple were particularly impressed with how neat and tidy the installers were as they made sure their area was spotless at the end of each day.
View More Case Studies
INSPIRED? GET A FREE QUOTE TODAY!
Simply fill in your details for your free, no obligation quotation, and click "Get Quote"
Want to speak with an Advisor? Give us a call on 01634 840999
Our friendly team will be pleased to help with any questions you may have.