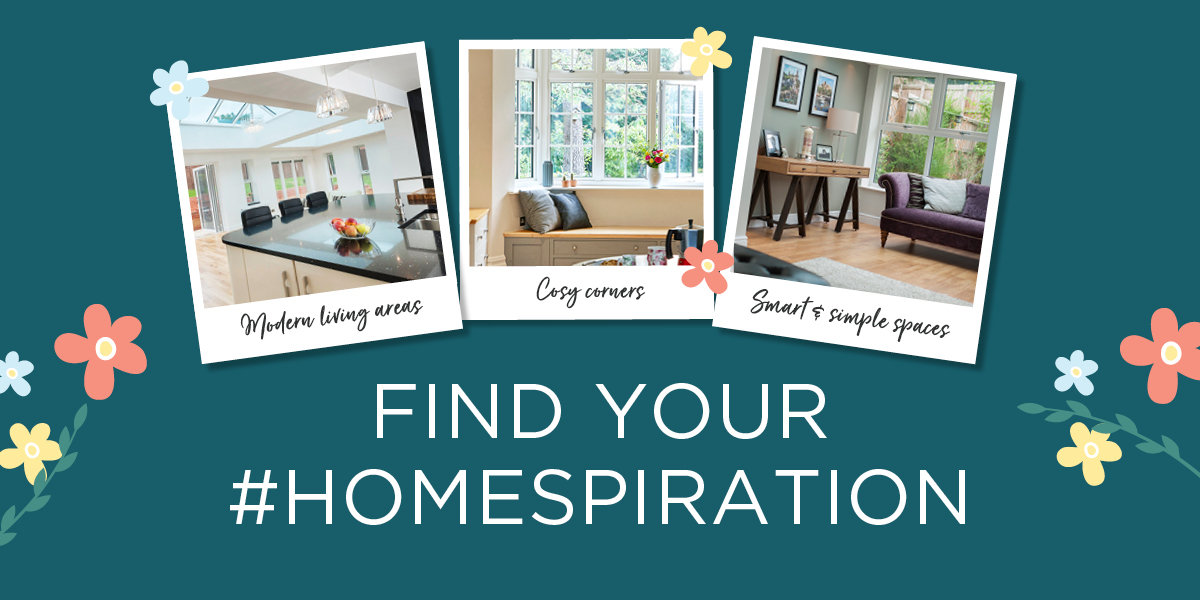 There is so much eclecticism in Britain's housing stock, with our streets filled with townhouses, cottages, studio apartments etc. 
Each of these housing examples are very different from one another, but they can all be transformed internally, which is what you should be looking to do at your own home if you want to make it an even more pleasurable place to live. 
Get thinking up new potentials for your living space and how you can apply TLC and DIY to achieve them. You wouldn't believe what's possible with the same four walls.
If interior design isn't a hot topic of yours, home influencers are always good for ideas. 
Their creativeness is the inspiration behind these 'Homespiration' concepts:
Try going open-plan
It's extremely rare for a new-build home not to have an open-plan layout within its arrangement as the modern British family very much likes to have a kitchen-diner-living space all rolled into one. 
Is open-plan living something you've dreamt about? It's entirely possible that your Victorian home or semi-detached property could be remodelled for the purpose of creating an open-plan space. 
It's critical to have a good atmosphere in an open-plan area and for it to offer the practicality required for everyone in the house. You want it to feel bright and cosy too, whilst also spacious and private. Take all of this into account before you begin remodelling accordingly.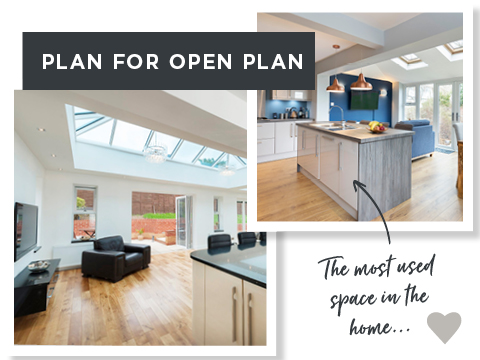 Make up a window seat
There aren't many opportunities for you to get away from things, other than going out to the garden or heading out for exercise, but there will be somewhere you can have some 'me' time at the house. 
In the winter months, an armchair by the fireplace is a good place to switch off, but for the summer months, you would be better off creating a window seat.
You see a lot of window seats at bay windows, but if a bench or old trunk can be put underneath one of your windows, it can be done. Just add a padded base to it and put down a cushion or two.
It will be the perfect reading spot or an area you can just shut your eyes for a few minutes.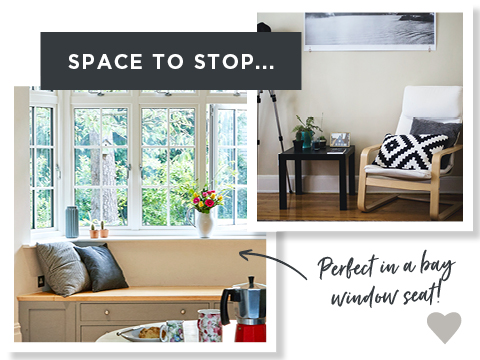 Create zones in the garden
We have all come to terms with the fact that holidays abroad this summer simply won't be possible, so holidaying at home it is, and that can be equally as fun. 
Your garden will be central to home holidaying. If you have a decent-sized garden, it could be split into zones, and our suggestion would be to have three of them – ones for eating, playing and relaxing. 
The eating area will be where you can have your barbecues. The playing area will be where the kids can run around. The relaxing area will be where you can set up some tents and sleep outside. 
Camping in the garden is something the children will most enjoy and more than make up for not being able to head abroad.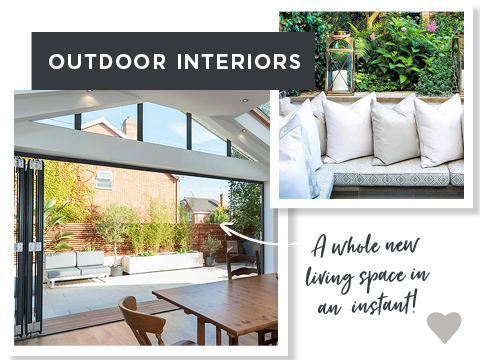 If your personal home aspirations involve windows, doors or conservatories, request a Private one-to-one appointment with Eden Windows.