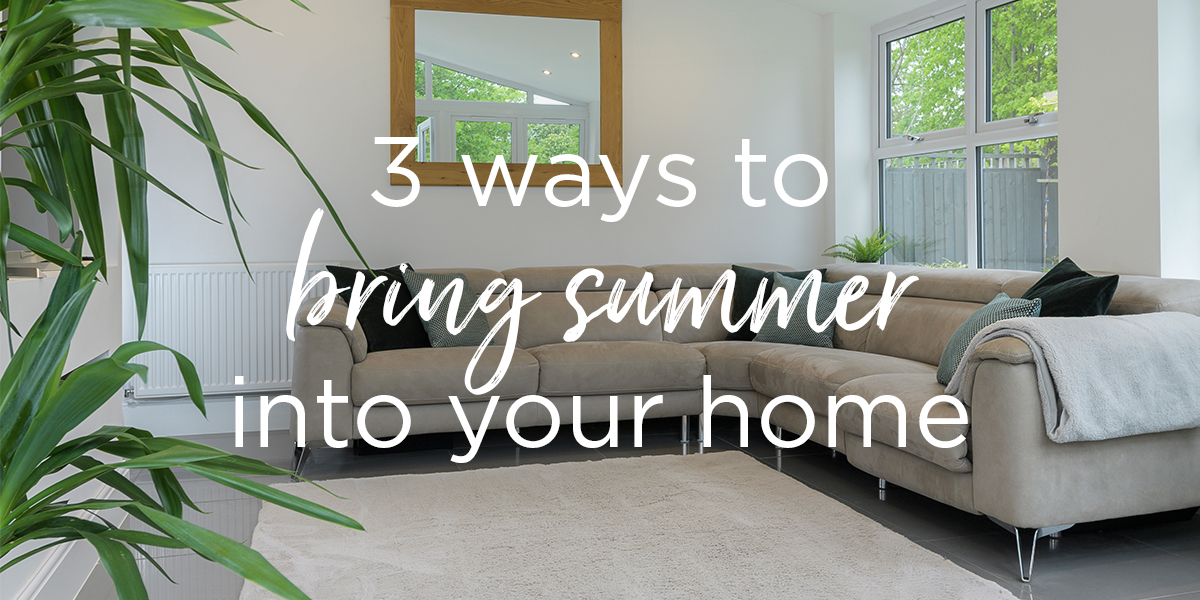 There's nothing like a bit of sunshine to brighten your mood, and we have had plenty of it during the opening part of June. Long may it continue, we say! 
You will know only too well that when it's light, warm and sunny, it somehow makes you feel more energised, and almost like you can take on the world. Being exposed to long spells of natural light is also great for the mind and improving your mental state. 
We therefore encourage you to get as much of a summery feel inside of your property as you can over the next few months, as you will profit so much from it, both mentally and physically. 
It can be achieved in just 3 easy steps:
Clean your windows
According to business cleaners brisbane, dirty windows certainly won't help light to travel into rooms, so give the glass in your windows a regular cleaning, either doing it yourself or paying the local window cleaner to do the job. 
You also want to pull your curtains as wide open as possible the moment you get out of bed in the mornings. If they're quite thick and block out some light when open, replace them with thinner curtains until the winter comes around. 
If you don't have energy efficient windows, you may find the house gets too hot. Upgrade them, if you can, for improved thermal control.
Install bi-folding doors
Think about having bi-folding doors integrated into a back wall to create a near fully glazed feature, as aluminium bi-folding doors predominantly consist of glass.
When the doors are completely closed, you will still get an amazing amount of light coming in, and even more so when the door leafs are totally folded open. In the open position, you will get an outdoor feel indoors, the Holy Grail in summer. 
Use the bi-folding door to ventilate your living space too if it ever gets stuffy inside.
Add some nature
Don't have a garden and live too far away from a park? You can still connect with nature with the addition of houseplants in the various rooms within your house. 
Houseplants have enjoyed a huge renaissance during the pandemic and the most popular types of houseplants bought are succulents, ferns and orchids, all of which can aid your health. 
How, you may ask? Well, they can remove air pollutants, giving you cleaner air, and are known to help relieve stress and increase overall happiness.
We have recently launched a Summer Savings promotion, where you can get an amazing deal on products like energy efficient windows and bi-folding doors. Head to our Special Offers page for more information.