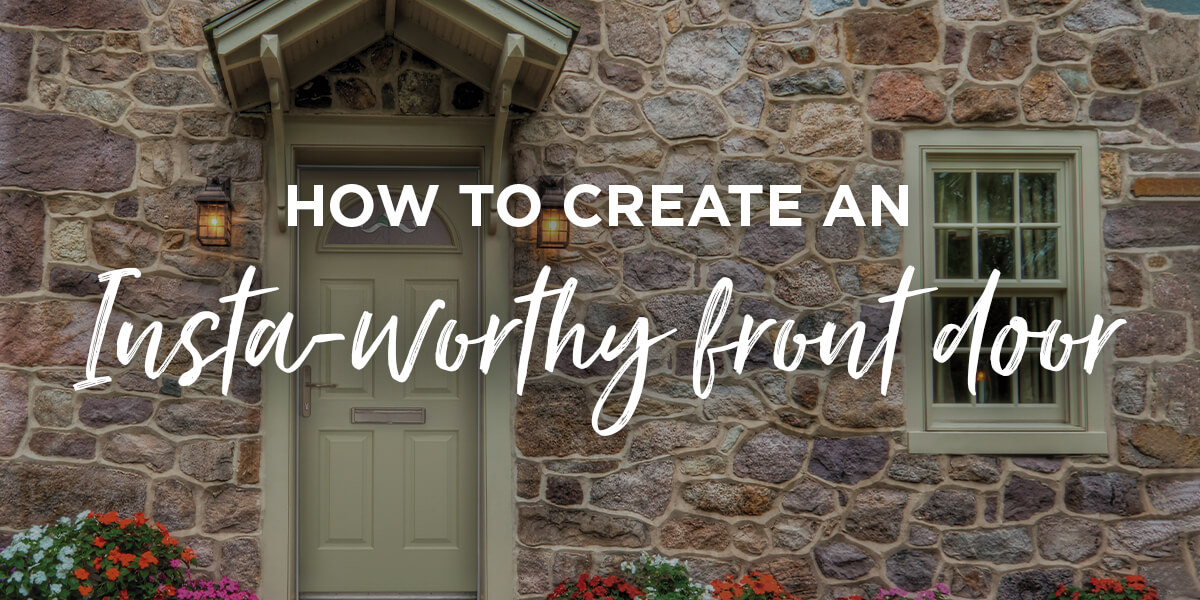 It's very unlikely that someone would turn up their nose at your home if you have an attractive front door. 
You, yourself, may have been guilty at some point of judging someone's house purely by the look of their entrance – it's human nature. 
That tells you how important it is to have an appealing front door, which is acknowledged by the many Instagram users who love nothing more than to share a shot of their front door on the social media outlet. 
To see some examples of this, just use the hashtags #frontdoor or #frontdoors. 
Your front door can also be Insta-worthy if you follow these steps:
Coloured finish
It's the colour of your front door that will grab people's attention first, so think about your colour carefully when repainting or investing in a new door. 
In general, homeowners tend to choose a grey, black or white-coloured door, but on Britain's streets, you will see all sorts of weird and wonderful door colours. 
Chartwell Green is a typical favourite, and you will come across the odd pink door. Be careful when choosing a pink though – you don't want it to frighten others! A pared-down pink is best.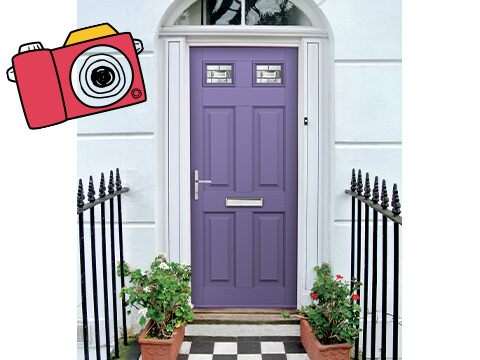 Door wreath
Along with fairy lights and Christmas trees, many doors are decorated with wreaths during the festive period, but the door wreath isn't just meant for Christmas. 
If you're looking to learn a new skill over the summer, you could have a go at making your first door wreath. Our recommendation would be to include colours like orange, red and pink in a summer wreath. 
Once autumn comes around, you can then change it to a wreath that has more autumnal colours within it, e.g. green, brown.
Plants
Very few Insta-worthy front doors fail to include planters of some kind to the left and right of the entrance. 
The most 'liked' front doors will appear at the top of your Instagram feed when you type in the hashtags and a good number of them will have twin potted bay trees. They do have a habit of making a door more visually enticing. 
To keep these plants alive and healthy, they will require regular watering, so bear that in mind when buying them as you could always choose low-maintenance plants to overcome that issue.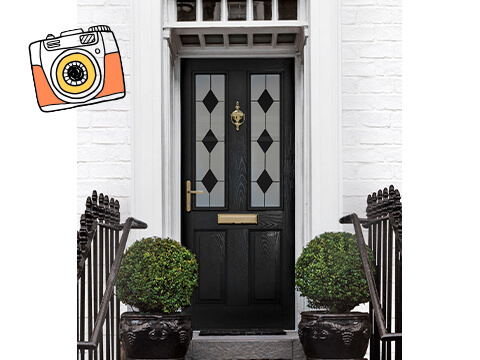 If it would be impossible to make your current front door Insta-worthy, you need to have a look at our replacement door range. It's full of stunning designs.